At Centre dentaire Fancelli, our dentists offer traditional braces and Invisalign clear aligners as orthodontic treatment options to help straighten smiles for children and adults.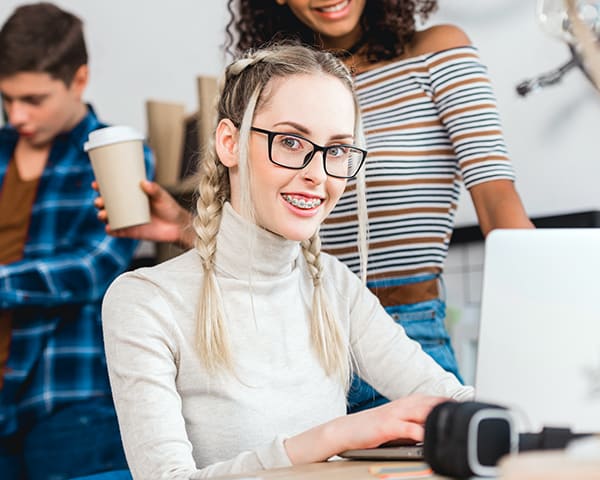 How Orthodontics Work
Orthodontics treats misaligned teeth, associated with either a cosmetic or functional problem, but most of the time a combination of these two elements.
A large number of patients suffering from headaches, neck pain, dizziness, noises in the jaw, pain in the ears and even in the teeth may benefit from treatments using braces or other types of devices.
Early orthodontic treatment
Children deserve a healthy, beautiful smile, but they also deserve well-positioned teeth to avoid jaw problems as adults.
Many children already suffer from headaches, fatigue during the day, lack of concentration, breathing problems, ear pain, bedwetting, thumb sucking and crooked teeth.
An early diagnosis associated with a preventive or interceptive phase can help and even possibly prevent major orthodontic treatment such as braces.
Invisalign Orthodontic Treatment
Treatment with Invisalign clear aligners is ideal for treating malocclusions in people who dread wearing traditional orthodontic appliances. 
These aligners are custom-made and move teeth through a series of controlled and precise movements. Thus, your teeth will adopt their new position in just a few months. 
Invisalign aligners are removable, easy to handle, and look like custom whitening trays. You will need to remove them before eating, drinking, or brushing your teeth. You will switch to the next pair in the series every two weeks.